The Black Bear Inn and Event Center is a 100% non-smoking hotel. We also provide free wi-fi throughout the entire property. This Orono Bangor Maine Hotel and Conference Center is ideal for visiting families to the area. We continually invest in providing additional services and conveniences to make each guest's visit a memorable one. We offer a high-quality rustic atmosphere with modern amenities. We are committed to outstanding service with our locally owned family hotel.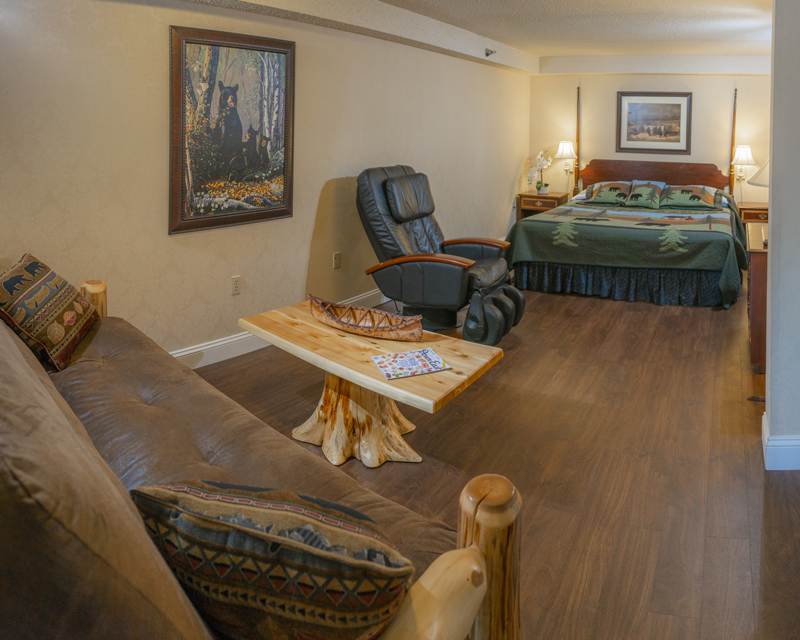 Here is bit more information on the facility and our policies: 
68 Rooms
Meeting space accommodating up to 300
Office Station in Lobby (Computer, printer, fax and photo copy)
Credit Cards Accepted: American Express, Master Card, Discover Card, Visa
WE DO NOT ACCEPT CASH, DEBIT CARDS OR PREPAID CARDS
Currency Accepted: United States Dollars
Guarantee: You must use a credit card to book on-line.
Check In: 4:00 p.m. Check Out: 11:00 a.m.
Time Zone: Eastern Standard Time
Airports: Bangor International Airport 8 miles
Minutes from University of Maine and Bangor Mall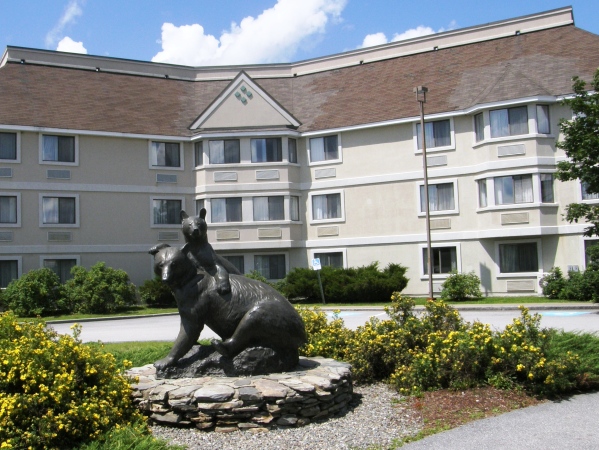 Cancellation Policy: Reservations may be cancelled 24 hours prior to arrival without a charge. An extended cancellation deadline may be in effect for some special events. These include graduation, homecoming and certain UMaine events.
Pet Policy: Well behaved pets are allowed with a small fee. They must be supervised at all times. Please inquire at time of booking. Due to allergy concerns for some of our guests, we only allow dogs in certain rooms. This Orono Bangor Maine Hotel and Conference Center is perfect for your furry companion.
Black Bear Inn and Event Center
4 Godfrey Drive, Orono, ME
Black Bear Inn and Event Center
4 Godfrey Drive, Orono, ME