Spacious Conference Rooms
The Black Bear Inn and Event Center features 7,560 square feet of modern meeting space. In addition, we offer 68 deluxe overnight rooms in the Bangor area. The Bangor Orono conference Center has handled hundreds of conferences, receptions, corporate meetings and group tour meals over the past several years. Due to our size, meeting planners from the University of Maine regularly use the Black Bear Inn for conferences and meetings. We are one of the state's ADA approved hotels because all areas of the hotel are accessible for the physically disabled. Most importantly, our hotel owns or has access to all of the most modern audiovisual equipment to make your presentation a success.
Whether you are planning a function for 30 or 300, this is the perfect location for your next event. Let us take the worry out of your next meeting.
We now offer off-site professional bar service for your private event because some venues do not offer this. Let us take care of all of your bar needs in order to enhance your private event.
Download our Meeting & Conference Guide, and view our Small Celebrations Menu. Lastly, if there is anything you don't see on our menu's, just ask and we will accommodate.
Conference Services:
Menu planning assistance
Audio-Visual assistance
Off-site activity coordination
Business services including computer access, photocopying and fax services
Catering assistance
Spacious meeting rooms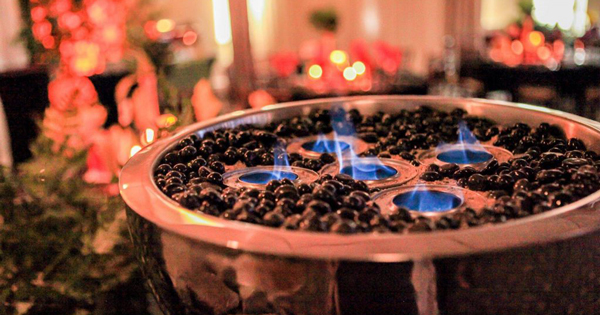 Meeting Rooms:
Acadia Room located on our main level has 3,600 square feet of meeting space when completely opened. This room can accommodate up to 275 people comfortably for a banquet. This room can also be divided into three smaller rooms (Cadillac, Sargent and Beehive) if necessary and offers great breakout space for corporate meetings and conventions. This room can be used for trainings because we have two large screens and overhead projectors.
Kineo Ballroom located on our lower level has 3,960 square feet of meeting space and has a built-in dance floor for weddings and social functions. Because this room has a built in bar, we use it most often for weddings and social events.
In addition to the above meeting space, the Black Bear Inn also has several rooms that can be used for meetings of 10-12 people.